With over 50 years' experience spanning over several generations. McIver Contractors have long been regarded as the benchmark for Overhead Protection Gantries and Façade Retention Systems.
We are renowned for our quality and versatile structures. We strive for continual development and refinement of our systems and techniques that have kept us at the forefront of our industry for the past 50+ years.
We also service regional Victoria and Interstate Cities and have carried out many projects comprising extensive works in Sydney, Adelaide and Perth including design, engineering and council liaisons/submission.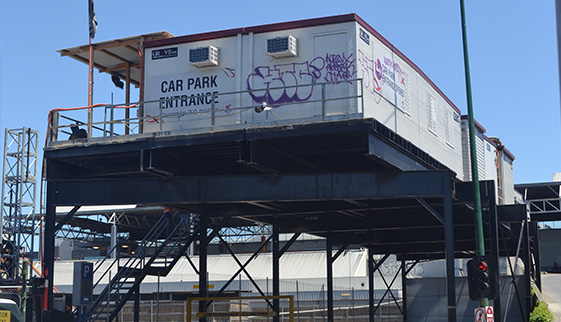 As well as our service to the construction industry we also supply multi-level structures, platforms, stairs, walkways and bridges for Major Events in Australia:
Australian Tennis Open (18 Years)
Expansive elevated Platform to cater for International Media Centre.
Elevated Platform for Channel 7 Media Centre.
Get in touch with us for any query.